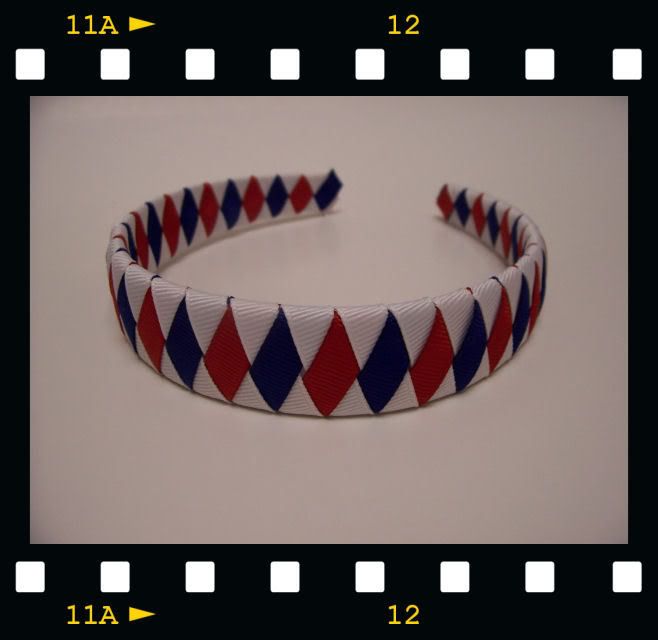 These woven headbands are the hottest new boutique item. They can be made in a variety of different woven patterns using two to four different colors of ribbons.
These are perfect for older girls. Great in school colors or made to match a favorite outfit. $6
Choose ZigZag weave(1 or 2 colors) or Diamond weave (1, 2, 3 or 4 colors).
Color choices:
Solids: Light Pink, Pink, Hot Pink, French Pink, Shocking Pink, Tropical Lilac, Purple, Light Blue, Royal Blue, Navy Blue, Turquoise, Apple Green, Emerald Green, Red, Burgundy (Maroon), Yellow Gold, Grey, Brown, Black, White.
Swiss Dot: Orange, Red, Black, Purple, Light Pink, Emerald Green, Royal Blue, White (w/ black dots).
Gingham Check: Red/white, Pink/white, Hot Pink/white, Royal Blue/white.
Stripe: Pink/white, Hot Pink/white, Red/white, Royal/white, Emerald Green/white.
Add a boutique bow. The bow is attached to a partially lined alligator clip. The set can be worn together or each piece can be worn separately. $9